Our Services
Contact Details
Address:
The Green Lane
Greenmount
Castleshane
Co. Monaghan
Ireland
Tel: +353 47 85892
Mob: +353 86 6067710
Fax: +353 47 85878
Mon-Fri: 9:00am-6:00pm
Lunch: 1.00-2:00 pm
Sat: 9:15am-1:00pm

Tow Bar Fitting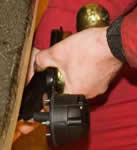 Castleshane Motors can supply and fit quality towbars for cars, vans, 4x4's and commercial vehicles.
Modern motor vehicle electrical systems have become very complicated. Fitting tow bar electrical systems is a highly skilled operation and is no longer a "DIY" job.
To ensure there is no damage done to any vehicle wiring system it is essential to fit the correct relays and control units in the towbar system.